Dentures at TC Smiles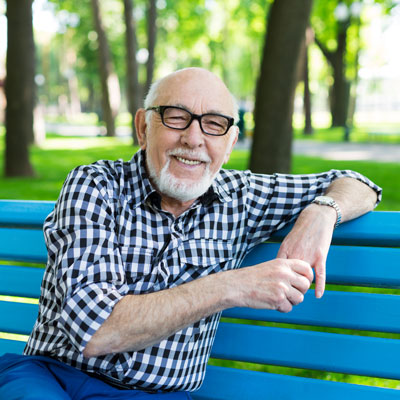 Losing teeth can cause a myriad of disturbances in your life. You may feel like you are too shy to smile, speak to others and have given up eating your favourite foods. No matter if you have lost teeth from trauma, genetic causes or bacterial issues, we can restore your smile at TC Smiles. Our dentures are created in an Australian laboratory to replace your missing teeth.
We provide numerous denture options. To determine what's best for you, you'll need to come in for an initial consultation. We'll be happy to discuss our dentures and what we recommend for you.
Immediate Dentures
As the name suggests, this temporary denture usually made of acrylic is often used directly after the extraction of teeth. It helps you heal after the removal of teeth, preserves gum and bone material and is easily adjustable to you. You'll know how long it lasts and what to expect as time passes when our team details this option to you.
Partial Chrome Dentures
This prosthesis is created from a cobalt-chrome framework with acrylic teeth specifically placed in it. If you have some healthy teeth in your mouth, this denture may be perfect for you. It is sturdy, comfortable, hygienic and makes chewing easy. Though more expensive than other dentures, they are the preferred choice for people who want long-lasting dentures.
Complete Acrylic Dentures
If all of your teeth are gone, a complete acrylic denture will restore your smile. The gum and bone support the denture, and a strong seal ensures that the denture stays in place. We'll design them carefully to make sure chewing and speech aren't affected. To make sure your gums don't erode, regular checkups and denture relines will be necessary.
Partial Acrylic Dentures
Made mostly of acrylic, this denture replaces some teeth that are missing. It is cost-effective and doesn't take long to create, meaning you'll be able to have your denture quickly. They can be easily modified though you may find they are bulkier and not as easily tolerated as partial chrome dentures.
Implant-Retained Dentures
If you would like an upgrade on a complete denture, implant-retained dentures give incredible stability. Dental implants are placed into the jaw. Your full acrylic denture can then clip on and off of the dental implants. Not everyone is a candidate for implants, but we're happy to discuss whether it's right for you.
Enjoy Your Smile Now And Pay For It Later
AfterPay allows you to enjoy your smile now and pay for it in four equal fortnightly payments. With AfterPay you can spread out the cost of your treatment with no added interest, and no additional fees.* Sign-up to AfterPay, book an appointment at our Tweed Heads South practice, and scan your AfterPay barcode at reception – it's as easy as that. Everyone deserves a healthy smile and with AfterPay there's even more reason to show it off.
Frequently Asked Questions
What is a denture? Why is it used?
A denture is a prosthesis that replaces missing teeth. There are two types, acrylic based or metal based, that's supported by your existing teeth. They're an inexpensive alternative to implants and bridges.
Good dentures should last about 10 years.
Do I have to wear it all the time?
We suggest you remove your dentures before bed to give your gums a chance to relax.
With a well-made denture, you should be able to eat and drink normally with it, after an initial adjustment period.
Get Smiling Again
Contact TC Smiles today to learn about our many options for dentures Tweed Heads South! We are a preferred provider for Bupa, HCF, TUA and NIB. Your rebate can be claimed on-site with our HICAPS machine.
CONTACT US
* Any surgical or invasive procedure carries risks. Before proceeding, you should seek a second opinion from an appropriately qualified health practitioner.

Dentures Tweed Heads South, Banora Point, Tweed Shire NSW | (07) 5523 2288