Wisdom Teeth Removal in Tweed Heads South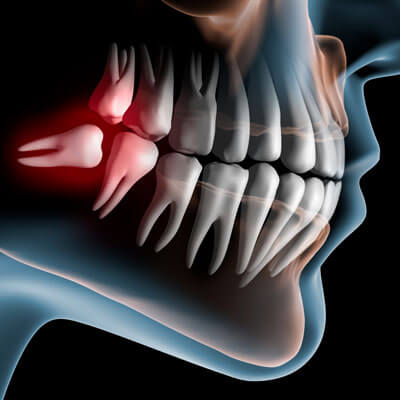 Do you have problematic wisdom teeth that are causing you pain, inflammation, or infection? If so, it may be time to consider wisdom teeth removal.
Here at
TC Smiles
, we offer professional and personalised wisdom teeth removal services for patients in Tweed Heads South and the surrounding areas.
Why Remove Wisdom Teeth?
The majority of people have wisdom teeth, but not all of them are problematic. However, some people experience issues with their wisdom teeth. This is because they could be growing sideways, backwards, or getting regulsar infections caused by bacteria. In such cases, removal may be necessary.
Assessment and Treatment Options
In the practice, we begin by examining the severity of the issue, including the frequency and intensity of the pain, the presence of swelling or infection, and other factors to determine the best course of action. Depending on the case, wisdom teeth can be removed easily in the chair or may require surgical intervention.
X-rays are essential for wisdom teeth removal to ensure a clear view of the tooth's position. We may take panoramic or 3D X-rays to get a comprehensive view of the tooth's position, enabling us to identify any potential red flags or refer the patient to a specialist.
Schedule Your Consultation
Don't let problematic wisdom teeth cause you discomfort and pain. Contact our team to schedule your appointment today. Our team of professionals will provide you with personalised care and support to ensure a smooth and comfortable process.

Wisdom Teeth Removal Tweed Heads South, Banora Point, Tweed Shire NSW | (07) 5523 2288