Emergency Dental Care at TC Smiles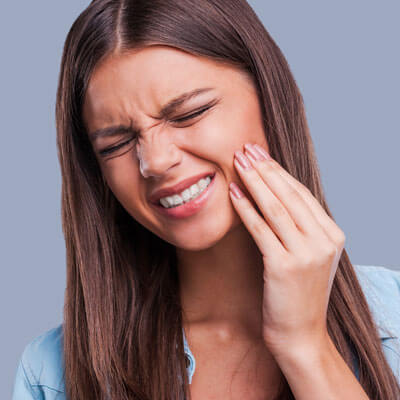 "Emergency!" – it's a word that nobody wants to hear. Yet, emergencies can happen at any time. It's no different when it comes to your teeth. At TC Smiles, we provide emergency dental care for all ages. Contact us straightaway, let us know your situation and we will prioritise finding a spot to work you into our schedule on the day.
Our dental team will work efficiently to address your problem, get you out of pain and ensure that you're happy when we've completed your treatment.
When to Call Us
You might be wondering if your situation qualifies as a dental emergency. When in doubt, call. It's better to discuss your concern with us than to try to ignore it and let the problem worsen. Some of the common emergencies we see include toothaches, broken teeth and trauma from sports injuries.
The sooner we see you, the more likely a better outcome is to happen. Remember that if a person is unconscious, call emergency services straightaway.
Saving a Lost Tooth
Have you or your child had a tooth knocked out? There are some simple steps to take that maximise your chances of saving the tooth. Below, you can find complete instructions to follow.
Stay calm. Call us and let us know you're on the way. Remember, baby teeth do not need to be saved. Only adult teeth should be dealt with.
Find the tooth and pick it up by the crown. Avoid touching the root of the tooth. The membrane on the root end can be essential to replacing the tooth, so be careful not to damage it.
If the tooth is dirty, rinse it in milk, saline solution or cold running water for about 10 seconds.
Place the tooth back into the socket in your mouth. When the tooth is repositioned, bite on a handkerchief to make sure it stays in place.
If you're unable to replant the tooth in the socket, carry it inside your cheek or in a small cup that is filled with milk.
Enjoy Your Smile Now And Pay For It Later
AfterPay allows you to enjoy your smile now and pay for it in four equal fortnightly payments. With AfterPay you can spread out the cost of your treatment with no added interest, and no additional fees.* Sign-up to AfterPay, book an appointment at our Tweed Heads South practice, and scan your AfterPay barcode at reception – it's as easy as that. Everyone deserves a healthy smile and with AfterPay there's even more reason to show it off.
Frequently Asked Questions
What is emergency dental care?
If you're in pain, call us right away. We'll make every effort to see you in the clinic today.
What issues fall under emergency dental?
Tooth pain and trauma to a tooth.
We believe "prevention is always better than cure." When you come and see us at TC Smiles, our goal is to avoid any future emergencies by making sure you've got a clean bill of health.
Payment Options Available
We are preferred providers with Bupa, HCF, TUA and NIB. Your rebate can be claimed on the spot with our HICAPS machine. No dental cover? No problem. We are pleased to offer flexible payment plans with 0% financing. Do you need emergency dental care Tweed Heads South? Contact us today to get the attention you need! We are open late and have convenient Saturday hours.
* Any surgical or invasive procedure carries risks. Before proceeding, you should seek a second opinion from an appropriately qualified health practitioner.

Emergency Dentist Tweed Heads South, Banora Point, Tweed Shire NSW | (07) 5523 2288