Meet the Team

At TC Smiles, our entire team is dedicated to providing the highest level of
service and quality in everything they do. Rest assured that you're in capable hands
when you choose us to be your dental provider. Read more about us below!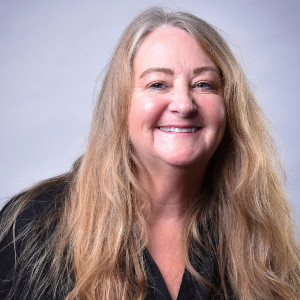 Tania Hill – Practice Manager
In her role at the practice, Tania ensures that the day-to-day operations of our dental office run smoothly. She has taken courses in the following: Practice Management, Infection Control, and Business Management.
When she's not working, Tania enjoys spending time with her family, relaxing and personal development.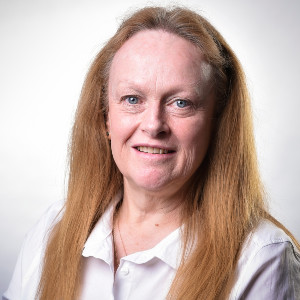 Wendy Bazzana – Clinical Coordinator/Dental Assistant
Formerly, Wendy was employed as a resort manager for 20 years. While she enjoyed working in that industry, she's glad she made the career switch to the dental field. For her, being part of an allied health field assisting patients to achieve a smile they are happy with is rewarding. Wendy also endeavours to make each patient's visit pleasant in our calm and friendly environment.
Since 1983, Wendy has had on-the-job training on a permanent and casual basis. She possesses a Diploma of Hospitality Management. Also, she has training in infection control in an office based environment.
In her spare time, Wendy enjoys spending time with family, cooking and gardening.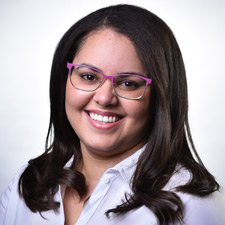 Ellane Rodrigues – Dental Assistant
"Providing health and happiness to our patients led me to love dentistry."
Friendly and empathetic, Ellane is inspired by smiles and has a passion for helping people. She believes that one simple smile can change each person's outlook on life.
Ellane earned a dental degree from the University of Fortaleza in Brazil in 2017. She is delighted and grateful to be a part of our practice team.
In her spare time, Ellane loves spending time with friends, and she enjoys cooking for them.

Morgan McCulkin – Receptionist
In her role at TC Smiles, Morgan greets patients, schedules appointments, answers the phone and performs other tasks. Friendly and caring, she helps make patients feel comfortable at every visit.
When she's not at the practice, Morgan likes to spend her free time at the beach and with friends and family. She enjoys live music and art and spends a lot of her time taking photos with her camera.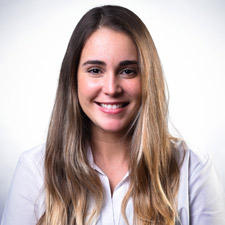 Clara Tuanny De Oliveira Farias – Dental Assistant
"I was inspired to become a dentist when I realised that I could change patients' smiles and make their lives happier." For Clara Tuanny, it's highly fulfilling to help people attain better oral health and a beautiful smile to match. Efficient and hardworking, Clara Tuanny always strives to provide the best care to our patients.
To prepare for her dental career, Clara Tuanny earned a Bachelor of Dentistry with a Specialisation in Minor Oral Surgery from Potiguar University in Brazil. She graduated in 2017.
Outside the practice, Clara Tuanny likes to go to the beach and cook. She speaks English and Português.

Natany Oliveira Almeida – Dental Assistant
Since she was a young child, Natany has dreamed of becoming a dentist. To prepare for her career in the dental field, she earned her dental degree from the Universidade do Sagrado Coração in 2016. She is a surgery dentist, specialising in endodontics.
Natany's favourite aspect of being a dentist is having the ability to transform patients' smiles!
Outside the practice, Natany likes going out with her friends, seeing new places and tasting different types of food!

TC Smiles Team | (07) 5523 2288