Facial Injectables at TC Smiles
TC Smiles understands that a dentists' role isn't just confined to the inside of the mouth.
Part of improving your facial profile is to enhance areas that can be addressed with minimal intervention. We'll listen to your goals and advise you on what we recommend you do. All procedures, costs and aftercare will be fully detailed to you.
The Causes of Wrinkles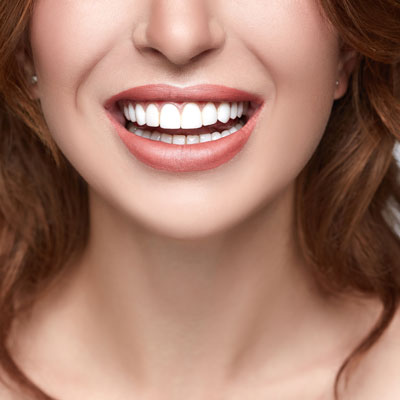 Wrinkles can encompass a ridge, fold or crease in your skin. They are a natural part of ageing that is inevitable. Your skin thins, loses elasticity, becomes drier and isn't as capable of regeneration as the years go by.
Some of the factors that contribute to the ageing of your skin include:
Exposure to UV rays – Whether artificial or natural, UV light is detrimental to your skin's health. It breaks down elastin and collagen, which give the skin elasticity.
Dehydration:  Did you know that 60% of your body is water? If you're dehydrated, your skin will lose the volume that is provided by water molecules.
Smoking:  If you smoke, your skin has a reduced blood supply and flow. Oxygen and other nutrients aren't delivered to your skin as they should be.
We will determine the specific factors that are causing your wrinkles and determine how to address them in the short-term and the long-term. The services we offer within facial injectables includes anti-wrinkle therapy and cosmetic dermal fillers.


Anti-Wrinkle Therapy
The muscles in your face are constantly being used, whether you're aware of it or not. The skin on top of your muscles moves, too. As the muscle constantly moves, the skin above it will wrinkle where the muscle is contracting. An anti-wrinkle injection paralyses the hyperdynamic muscles so that the skin under it can flatten out.
Only trained professions can administer this prescription. We use a popular brand that will relax the hyperdynamic muscles in your face. The results of it last about 4-6 months. Most commonly, people have anti-wrinkle injections in their forehead, crow's feet and frown lines.
Cosmetic Dermal Fillers
If you have areas of skin where the volume has been lost, dermal fillers are the ideal solution. Since your skin loses collagen and elastin with age, the skin appears thinned out and sags. Our products fill the skin's dermal layer to reduce wrinkles and restore its volume.
Our dermal fillers contain naturally-occurring substances found in your skin such as hyaluronic acid, fat and collagen. With micro-injections, your skin will be plumped up for a more youthful experience. It allows you to show off a refreshed appearance without having to resort to surgery.
Since the products in our fillers are naturally occuring, the results are not permanent. How long they'll last depends on how full you want the area to be and the desired location of the injection.
Frequently Asked Questions
Why does the dentist do facial injectables?
No one has a better understanding of facial anatomy than your dentist, because that's literally what we do every day! Dentistry has more to do with the mouth and the surrounding muscles on a daily basis than any other speciality. Much of what we do is aesthetically influenced, so we have a good eye for it.
When it comes to more technical or complex facial injectables or treatments, we refer to our network of specialists and professionals to handle these cases. We work within our scope.
It's on a case by case basis, and depends on how many times you've received treatment. Some injections may last a few months, depending on what area of the face you have it done.
Enjoy Your Smile Now And Pay For It Later
AfterPay allows you to enjoy your smile now and pay for it in four equal fortnightly payments. With AfterPay you can spread out the cost of your treatment with no added interest, and no additional fees.* Sign-up to AfterPay, book an appointment at our Tweed Heads South practice, and scan your AfterPay barcode at reception – it's as easy as that. Everyone deserves a healthy smile and with AfterPay there's even more reason to show it off.
Learn More Today
Discover whether facial injectables Tweed Heads South will work for you. Contact us today to discuss your needs with a member of our team! We have ample parking for our patients on-site.
* Any surgical or invasive procedure carries risks. Before proceeding, you should seek a second opinion from an appropriately qualified health practitioner.

Facial Injectables Tweed Heads South, Banora Point, Tweed Shire NSW | (07) 5523 2288