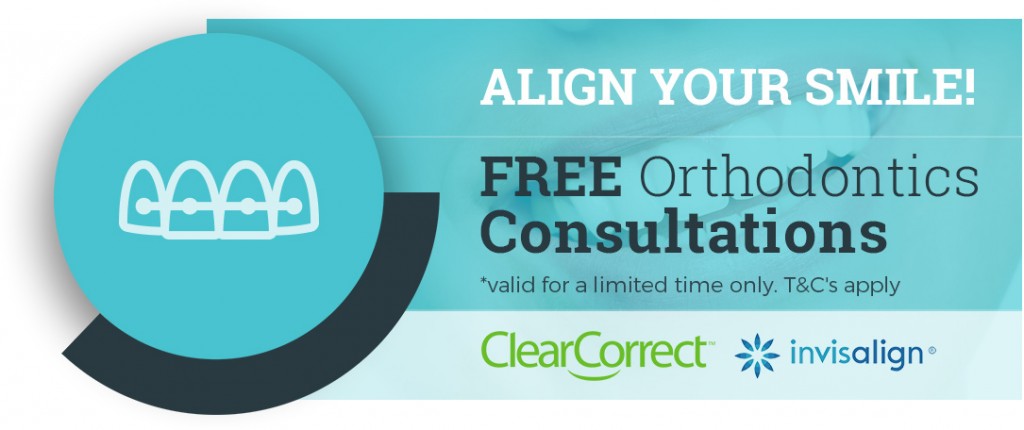 Orthodontics at TC Smiles
Does your bite not line up like it should? Do you wish your teeth were straighter? Perhaps you wished you would have gotten braces when you were younger but didn't get around to it. The good news is it's never too late to straighten your smile. Whether you're a busy teen, working adult or active senior, you can experience the beautiful benefits of a perfectly aligned smile.
The Impact of Misaligned Teeth
Your eating habits, level of oral health and confidence are just a few of the aspects of your life that are impacted by misaligned teeth. Orthodontics is a branch of the dental field concerned with restoring the proper position of your teeth and jaws.
What Orthodontics Can Do For You
There are many reasons that our patients love having three different orthodontic systems to choose from. The many benefits of straightening your teeth include: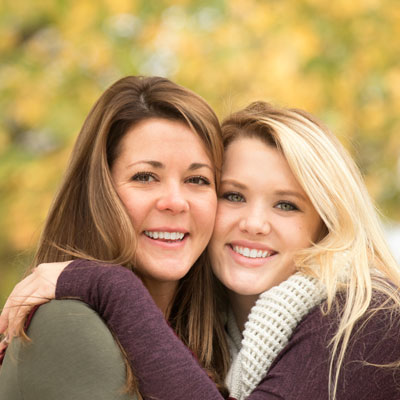 Improving your confidence. By straightening your teeth, you can feel confident showing off your smile. It's arguably the most important part of your face. Aligned teeth are a tremendous step in gaining inner self-confidence that shows to the people around you.
Reducing the wear on your teeth. The lifespan in our country reaches into the eighties. With daily function, your teeth can easily get worn down. Straightening teeth allows the force of your jaws to be evenly distributed among teeth. Therefore, orthodontics can make sure that the load is evenly applied to teeth rather than having too much on certain teeth.
Increasing your oral hygiene. When your teeth are aligned, it's easier to properly clean them, removing bacteria and plaque. Plus, by completing treatment, you'll find that you have a renewed want to keep your teeth clean and healthy.
Alleviating jaw problems. Your jaws should move easily. If your jaw isn't in balance, it can lead to other problems in the future. Orthodontics will reduce these issues, restore balance and make sure that your teeth and jaws work harmoniously.
Protecting your gums. If teeth are out of place, it affects the gums and soft tissues when you chew or bite. Over the years, it can cause pain and other problems. By positioning your teeth properly, you won't have any trauma to the soft tissues in your mouth.
At TC Smiles, our team provides three different orthodontic systems to move your teeth: Invisalign®, ClearCorrect and Quick Straight Teeth™. Each has its own separate advantages and disadvantages. We'll discuss your options to make sure that you choose what suits you best.
Invisalign
Considered to be the global leader in clear aligner systems, Invisalign is virtually transparent so you can achieve a straight smile without everyone knowing you're wearing orthodontics. Invisalign is an ideal alternative to metal braces that can be uncomfortable and conspicuous. Another fantastic benefit of Invisalign is you can remove the aligners for a job interview or big event. Read more>>
ClearCorrect
Like Invisalign, this discreet and effective system uses customised clear aligners. You can enjoy a straighter smile inconspicuously. Each aligner will apply pressure to your teeth that slowly shifts them into place. You can take the aligners out before meals so you can eat whatever you wish. Read more>>
Quick Straight Teeth
Are you only concerned with straightening your front teeth that everyone sees when you smile? If yes, The Quick Straight Teeth orthodontic solution is also practically invisible, which is ideal if you want to align your smile discreetly. Perhaps best of all, it's fast as its name suggests. In just 1-6 months you can achieve the beautiful, straight smile that you've always wanted. Read more>>
What to Expect During Orthodontic Treatment
Would you like to straighten your teeth? The first step is to have a consultation with one of our highly trained doctors, Dr Sav, Dr Bridget and Dr Zaid. We'll examine your teeth, answer your questions and let you know what our best recommendations are to meet your goals.
We'll custom-create a treatment plan that is appropriate for you. The advantages and disadvantages of our three orthodontic systems will be fully discussed. You'll feel informed and confident in making your decision. Once you have your orthodontic system in place, you'll have periodic checkups with us to make sure that we're seeing the proper progress.
Frequently Asked Questions
If your teeth are misaligned and not functioning well, you're a candidate for orthodontics.
Yes, to improve your bite and have a nice smile at the end.
The sooner you do it, the more years you have to enjoy your new smile. If it's done well, you only have to do it once, and that's kind of a massive benefit.
Our dentist assesses how the child's teeth are forming, the bite, how the airways are developing, to determine how well everything is functioning overall. Orthodontics can play a massive role in the child's skeletal development. After looking at all these factors, we refer them to a specialist orthodontist for care.
Enjoy Your Smile Now And Pay For It Later
AfterPay allows you to enjoy your smile now and pay for it in four equal fortnightly payments. With AfterPay you can spread out the cost of your treatment with no added interest, and no additional fees.* Sign-up to AfterPay, book an appointment at our Tweed Heads South practice, and scan your AfterPay barcode at reception – it's as easy as that. Everyone deserves a healthy smile and with AfterPay there's even more reason to show it off.
Payment Plans Available
We'll work with you to make sure that orthodontics Tweed Heads South can work with your budget. Contact us today to learn more!
CONTACT US
* Any surgical or invasive procedure carries risks. Before proceeding, you should seek a second opinion from an appropriately qualified health practitioner.

Orthodontics Tweed Heads South, Banora Point, Tweed Shire NSW | (07) 5523 2288